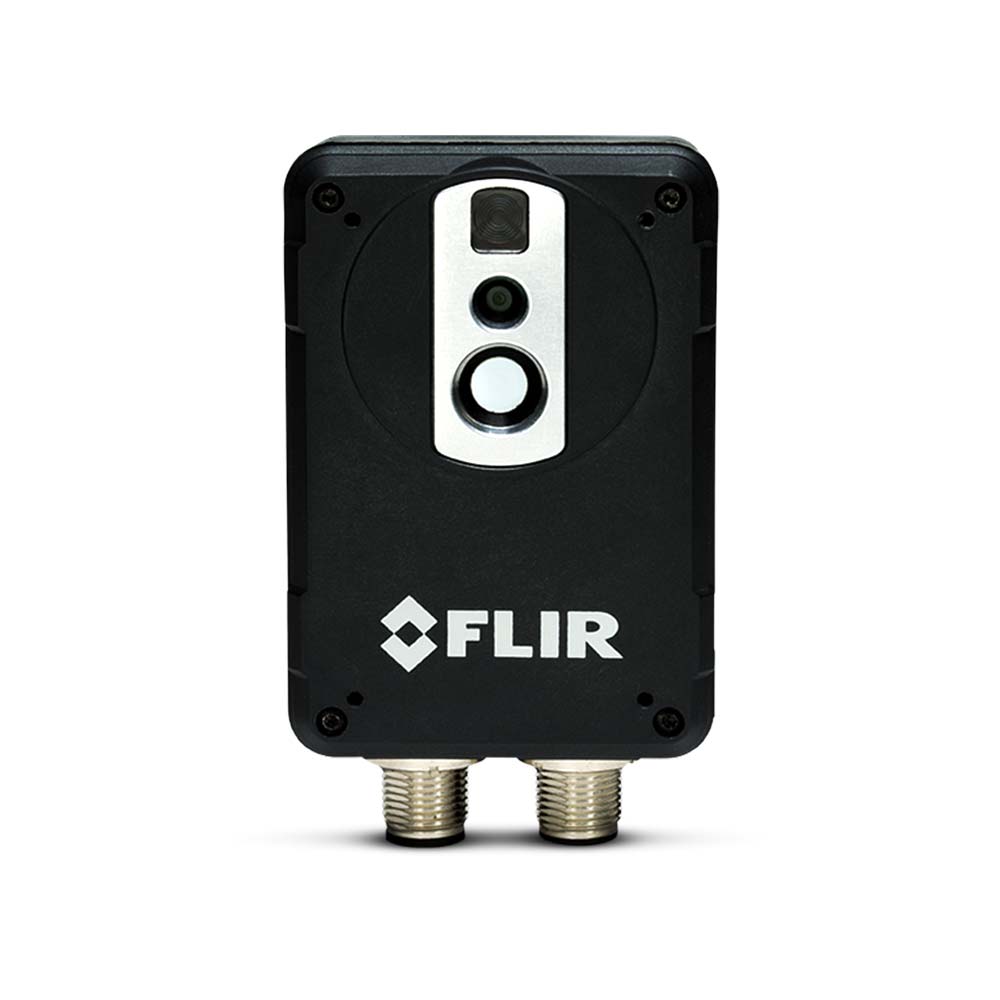 FLIR AX8 Thermal Imaging Camera
FLIR AX8 combines thermal imaging with a visual cameras in one small, affordable package for continuous temperature monitoring and alarming. The AX8 helps you guard against unplanned outages, service interruptions, and failure of electrical or mechanical equipment. Compact and easy to install, the AX8 provides continuous monitoring of electrical cabinets, process and manufacturing areas, data centers, energy generation and distribution, transportation and mass transit, storage facilities and refrigeration warehouses.
The FLIR AX8 camera/sensor provides an affordable and accurate temperature measurement solution for anyone who needs to solve problems that need built in "smartness" such as analysis, alarm functionality, and autonomous communication using standard protocols. The FLIR AX8 also has all the necessary features and functions to build distributed single- or multi-camera solutions utilizing standard Ethernet hardware and software protocols.